Featured Articles
Ministry of Health confirms 923 new cases and 67 fatalities on Saturday

Water ministers from three countries involved in talks to meet on Sunday, hoping for consensus

Sharif and Hamama worked together as co-stars in several films, including "The Lady of the Palace", "Struggle in the Port", "I don't sleep", and "River...

Negotiations is expected to last until 13 July on both technical, legal levels 

Daily News Egypt debunks unreliable information circulating on media about GERD
Concerned parties to present separate final reports on GERD negotiations to AU chair on Tuesday 
The case was brought by Magda Youssef Bendari, who filed Suit No 1478 of 2019 against...
---
Lexus vehicles feature progressive design, dynamic performance, and innovative technology
This year's event packed with world leading insights on digital transformation, e-commerce, entrepreneurship, and sustainability
---
egx30 14.49
10764.59 0.13%
egx70 30.55
1451.26 2.15%
---
egx20 91.67
14329.11 0%
---
egx100 40.86
2245.56 1.85%
more
Mohamed El-Seidy
Under which laws are these women being prosecuted or sued? And is that law so vague...
---
Video: UAE's Mars Hope Probe: 1st Arab mission to study Red Planet's atmosphere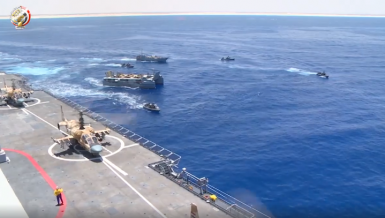 Video: Egypt continues Hasm 2020 manoeuvres near Libya border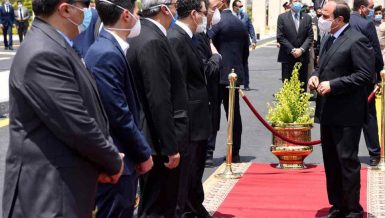 Video: Egypt bids farewell to Minister of State for Military Production El-Assar with military honours
Video: Dresden marks 11-year anniversary of the murder of Marwa El-Sherbini
Video: Egypt to hold Senate elections on 11-12 August
Egypt reopens airports under strict anti-COVID-19 safety measures
Survival is not a question of choice: FM Sameh Shoukry addressing UNSC on GERD
Egypt's coffee shops reopen after 3-month coronavirus lockdown
Mubarak Funeral: Egypt bids farewell to ex-president with military honours
Mohamed Ramadan: Former aviation minister says pilot deserves ban
---
Visiting one of the world's oldest cities can be a life-changing experience for you
---
Mouled Al Sayeda Nafisa celebrates generosity of Prophet's granddaughter
Thousands of Muslims gathered to celebrate Mouled Al Sayeda Nafisa in a night that was filled with Dhikr (Islamic enchantments), Sufi dancing, and praises of the Prophet Mohammed and his family. Mouled or Mawlid (birthday celebration) of Al Sayeda Nafisa, the great great granddaugther of Prophet Muhammad, was always witnessed by Sufi followers in Cairo, as she spent most of her life in Egypt. Islamic Mouleds are synchronised by the Islamic Lunar calendar. In Mouled celebrations, Muslims gather for days before El-Leila EL-Kebera (The biggest Night) which marks the actual birthday, to celebrate it with the night long Islamic...
more Gallery